As of 2019 we have rescued 40 horses. We are the forever home for each horse. There are 3 horses that are not able to ride but can be used in hand, 7 horses have been retired, and 5 horses are being rehabilitated after injury or illness. All others participate in our riding program. We advocate our community to sponsor a horse, call it their own, and help us financially take care of it. The horse would remain on the property but the individual could come often to groom and learn about caring for that horse. We have a plaque that labels you as the owner and we include you in all decisions when issues arise. The estimated cost of keeping a horse is approximately $10/day.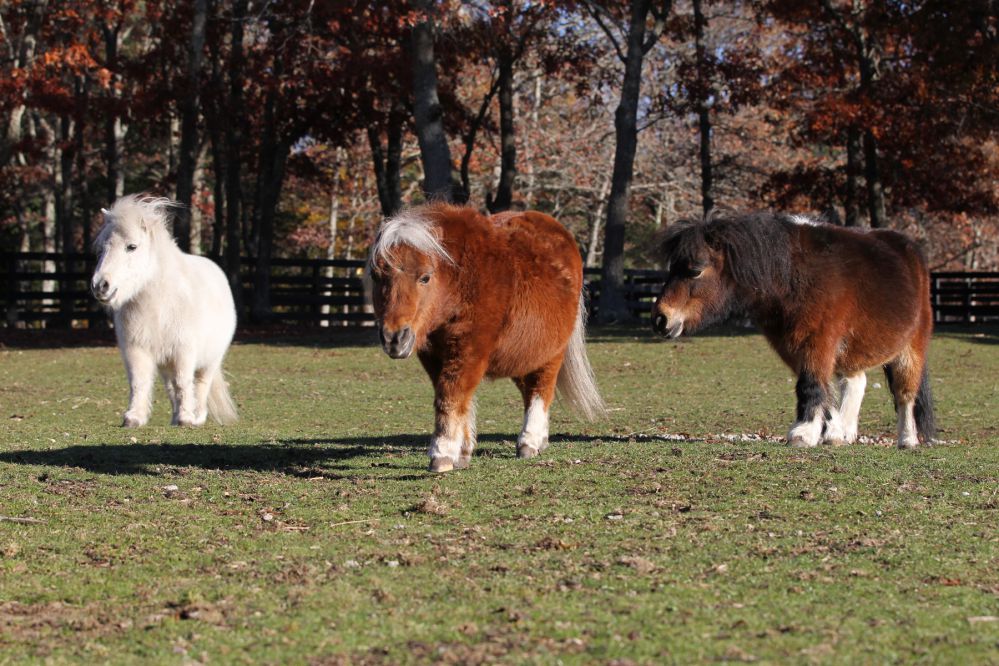 Little horses who have big attitudes, they have fun pulling carriages with the real little children. They serve as a nice introduction to horses because they are so little. Children start with them when they learn about caring for horses.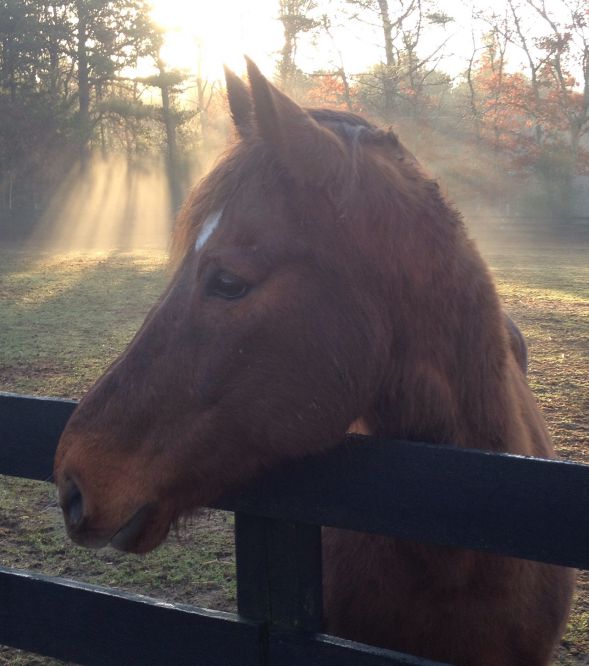 For late teens, very educated, trained pre-St George dressage and can accommodate all riders — a very special horse.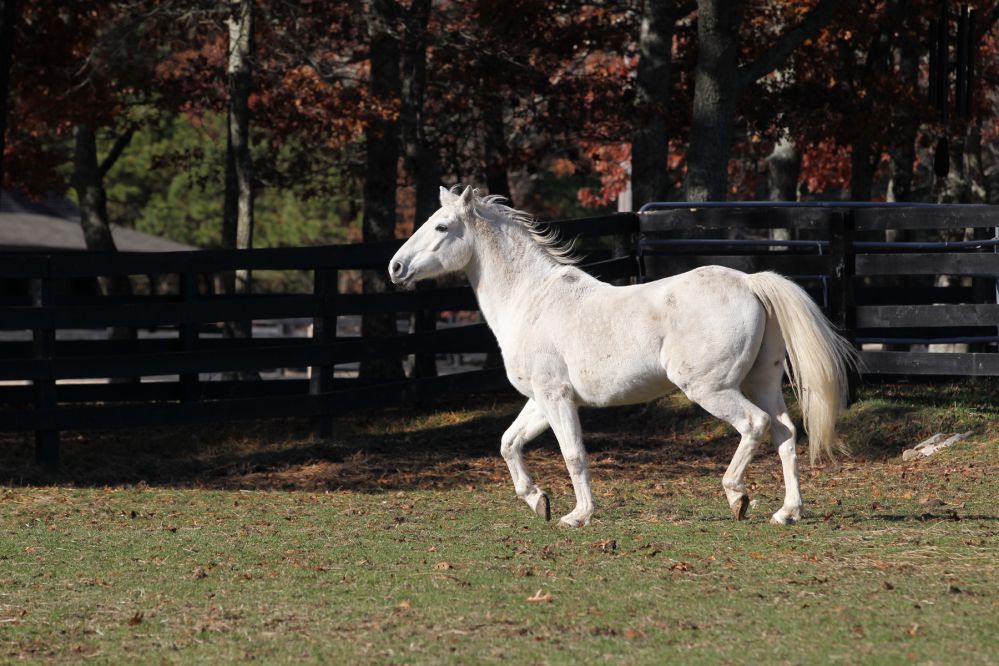 Boogie, a grey gelding, was a super fancy jumper show horse, had a leg injury and unfortunately can't jump anymore. But he still gives a steady lead line lesson for our beginner riders. Still, with an engine inside of him, Boogie is very willing and reasonable.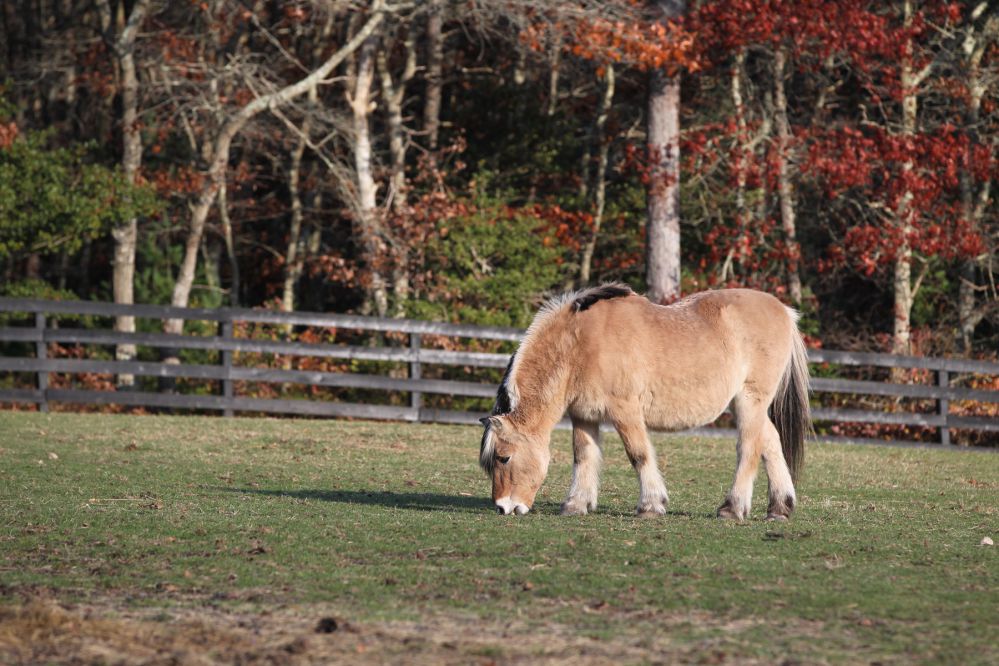 Late 20's, a Norwegian Fjord, Ziggy used to show in the Madison Square Garden carriage driving spectacle. Everyone's favorite, a very giving horse.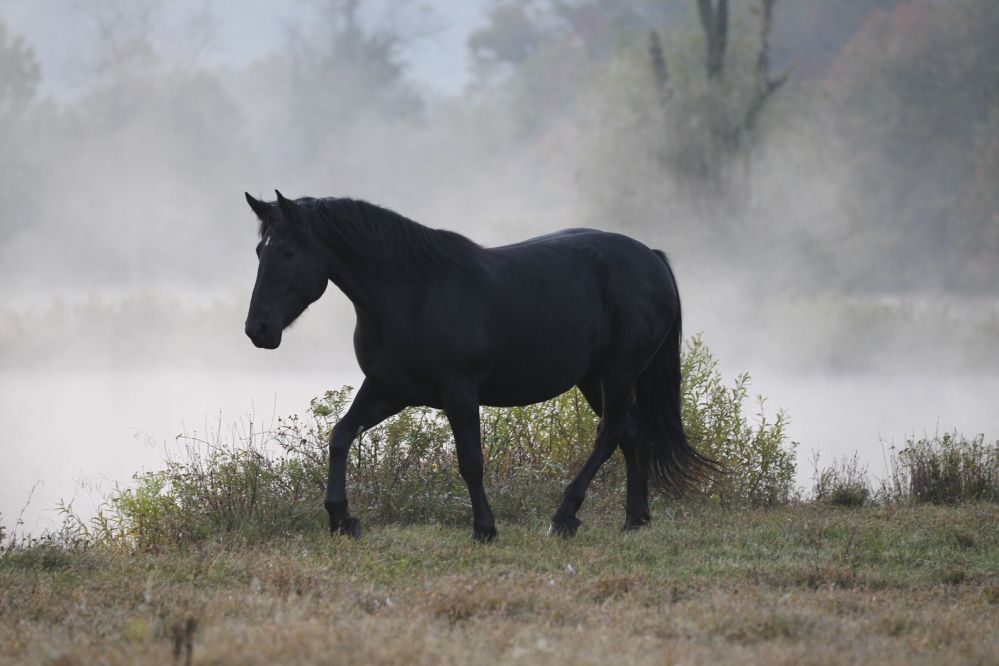 One of our first Premarin rescues. Coco has managed to do everything they warned us about in "how to raise a foal" — super fun and energetic, intelligent, and always takes care of her rider. Great for more independent riding.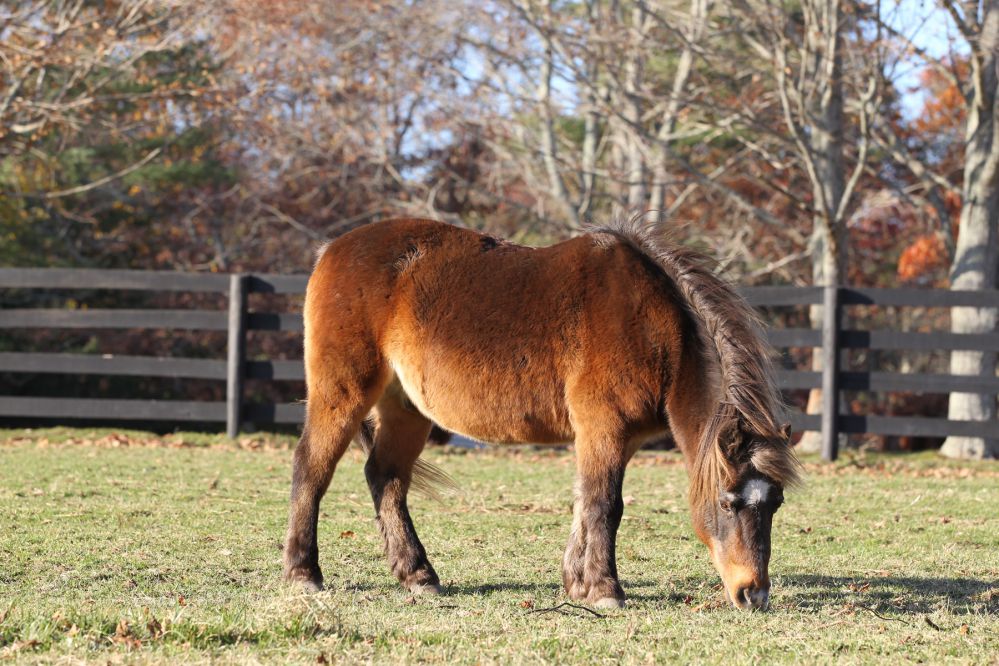 Little Duke, just like the turtle: slow and steady wins the race. He does not like loud noises; other than that he is a really steady guy.